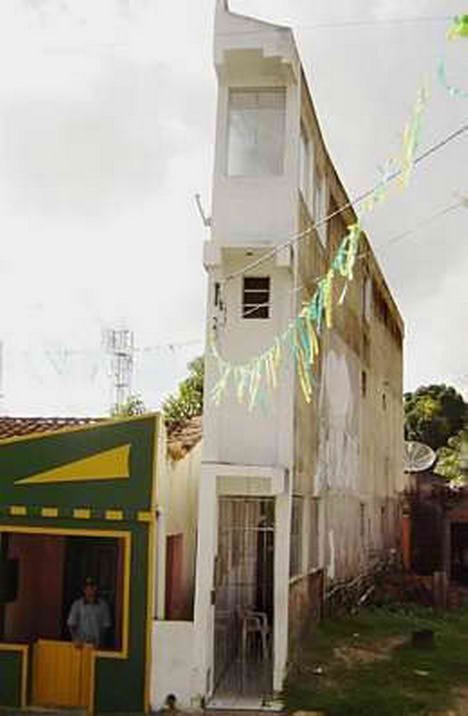 Web Urbanist posted "Cramped City Living: 10 of the Narrowest Houses in the World". This fit nicely with many of the "World's Largest X" posts I've done in the past, plus, the compiled list is amazing.
My favorite is the one pictured above. Owned by a woman named Helenita in Madre de Deus, Brazil, at it's narrowest, the house is merely 1 meter wide and 10 meters tall.
From New York City is a narrow home with a very Harry Potter-esque address of 75 1/2 Bedford Street. The site lists it's dimensions: "At 9 1/2 ft. wide, 75 1/2 Bedford St., off Seventh Ave. between Commerce and Moore Sts., is the narrowest house in the city. On the inside, it measures 8 ft. 7 in. wide; at its narrowest, it's 2 ft. wide."
"The Wedge" in Scotland "is about 22 ft long by 11ft wide or 6.7m by 3.35m, at its widest point … the front of The Wedge measured just 47in or 1.19m."
Web Urbanist has a ton of images of other houses which are must see. All of these skinny homes are fascinating to me. I would love to meet the sort of person who would choose this kind of unique house.